Seniors Believe in Homeownership
According to this article in Keeping Matters Current: "In a recent report, Freddie Mac compared the homeownership rates of two groups of seniors: the Good Times Cohort (born from 1931-1941) and the Previous Generations (born in the 1930s). The data shows an increase in the homeownership rate for the Good Times Cohort because seniors are now aging in place, living longer, and maintaining a high quality of life into their later years.
According to the Population Reference Bureau,
"The number of Americans ages 65 and older is projected to nearly double from 52 million in 2018 to 95 million by 2060, and the 65-and-older age group's share of the total population will rise from 16 percent to 23 percent."
This, however, does not mean all seniors are staying in place. Some are actively buying and selling homes. In the 2019 Home Buyers and Sellers Generational Trends Report, the National Association of Realtors® (NAR) showed the percentage of seniors buying and selling:
Here are some highlights from NAR's report:
Buyers ages 54 to 63 had higher median household incomes and were more likely to be married couples.

12% of buyers ages 54 to 63 are first-time homebuyers, 5% (64 to 72), and 4% (73 to 93).

Buyers ages 54 to 63 purchased because of an interest in being closer to friends and families, job relocation, and the desire to own a home of their own.

Sellers 54 years and older often downsized and purchased a smaller, less expensive home than the one they sold.

Sellers ages 64 to 72 lived in their homes for 21 years or more.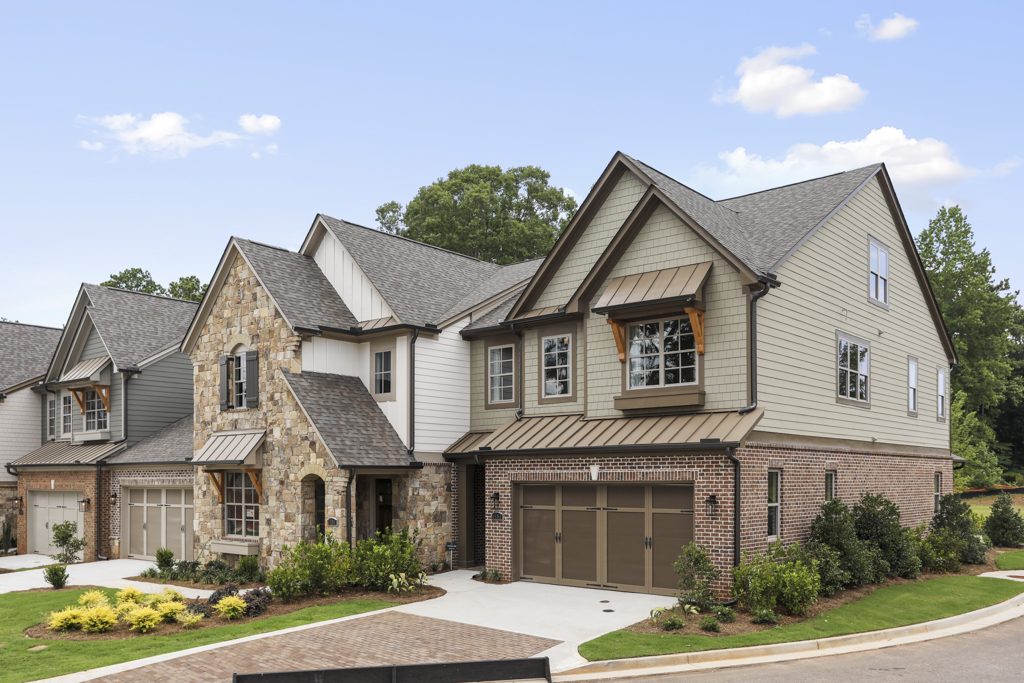 If you are one of these active adults looking for a new home, consider East Haven in Cobb. Choose your home from one of the 28 luxury townhomes located in East Cobb for those 55 and better.  Six homes are built with two of those already under contract so hurry in to choose your new home.  Age in place with fabulous elevators to take you from floor to floor. Fabulous amenities include a social gathering area, pavilion with pool and built-in grill.
East Haven offers all the great benefits of living in an Active Adult community, including the ability to lock up your home and leave for a weekend or a month without worry.
Inspired Living Right Where You Want It
Luxury Townhomes From $695,900
Live Inspired
To the ones learning, traveling, teaching, playing and dancing with this adventure called life. Here's to fresh starts, new everything, and a home that won't hold you back.
Contact East Haven : Sales Center at 4241 Bishop Lake Road,Marietta, GA 30062 or call Deborah Cook at 404-238-7990.