Looking for entertaining events in the Marietta area? 
5th Annual Cobb International Film Festival |August 1 – 4, 2019 –The Cobb International Film Festival is a collaboration between Long Shot Productions, The Earl and Rachel Smith Strand Theatre, Cobb Travel and Tourism, the City of Marietta and the Cobb County Government.
Held in the Earl and Rachel Smith Strand Theatre on beautiful Marietta Square in Marietta, Georgia each year, this festival is a meeting place for filmmakers and people who are interested in the world in all its variety and different approaches to life. The festival offers filmmakers a platform to introduce their work and discuss topics shown in the film as well as the filmmaking process to encourage and create dialogue between people. Get tickets here
The Cotton Club Revue on August 8th is a foot stomping, swinging Jive, good time as you sing along to the hep sounds of the Cotton Club, New York's historically famous Night Club. This musical revue takes you back to Harlem in the 1930s & '40s with hit songs like TAKE THE A TRAIN, A TISKET A TASKET, MINNE THE MOOCHER, HI DEE HO, STORMY WEATHER and more. You will envision the Cotton Club stars such as Lena Horne, Cab Calloway, The Nicholas Brothers, and those famous Cotton Club dancers. Beautiful costumes, flashy choreography, amazing voices, under the direction of Emmy nominated producer/songwriter, Stepp Stewart. Find out more
Atlanta Braves –August 13 – August 22 – Cheer on the Atlanta Braves as they go head to head with the New York Mets at SunTrust Park August 13-15, LA Dodgers  August 16-18 and the Miami Marlins August 20-22. For start times visit their website.
Don't Want to Stay at Home?
Enjoy the greatest benefit of living in an Active Adult community, the ability to lock your home up and leave for a weekend or a month without worry.  Choose your home from one of the 28 luxury townhomes located in East Cobb for those 55 and better.  While you are at home, enjoy great amenities like a social gathering area, pavilion with pool and built-in grill.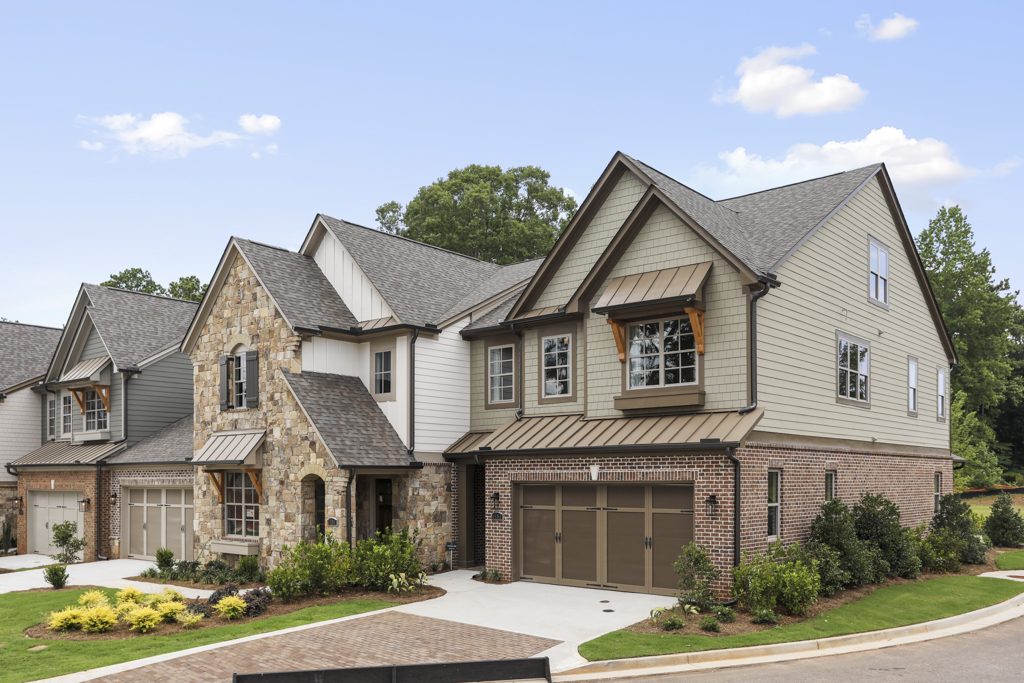 There is still time to make some personal design choices but ACT FAST, these homes are going up now! Summer is here and now is the time to put your new home at East Haven under contract for a summer move-in date! The model home is now ready for touring.  Three homes are currently under construction featuring three floors and elevator access.
Inspired Living Right Where You Want It
Luxury Townhomes From $695,900
Live Inspired
To the ones learning, traveling, teaching, playing and dancing with this adventure called life. Here's to fresh starts, new everything, and a home that won't hold you back.
Contact East Haven : Sales Center at 4241 Bishop Lake Road,Marietta, GA 30062 or call Deborah Cook at 404-238-7990.